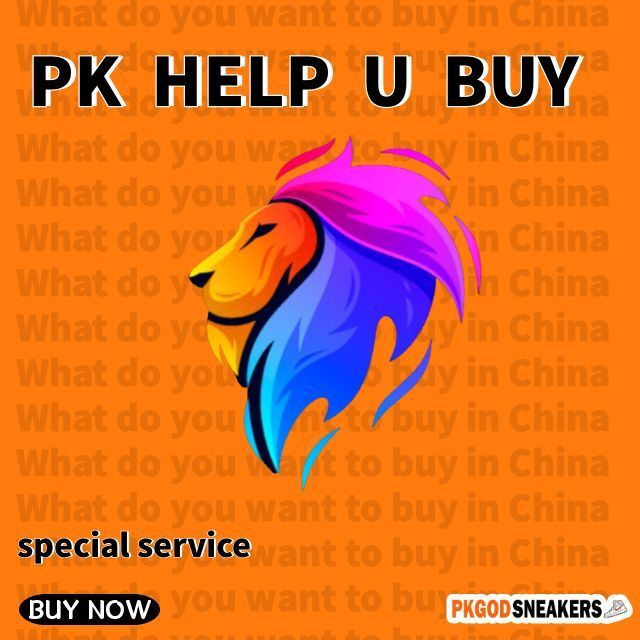 PKGodsneakers Help U Buy
Monday, 27 November 2023

1

111

0


💄 Do you want to shop on Taobao quickly and conveniently?

👔 Do you want to buy any product you want on Tmall?

🛍️ Do you want to buy your favorite small home appliances on JD.com?
The PKGodsneakers website will provide you with one-to-one exclusive purchasing service!
1️⃣. After you select the product on Taobao, Tmall, and JD.com, provide us with the product link.
After you provide the link, we will divide the CNY price of the product in the link by 6.5 to get the USD price of the product. We will charge a 20% service fee for each order.
💲

Product and service fee calculation method👇🏻:
Product price USD = CNY price/6.5
Service fee USD = product price USD*0.2
If the settlement by this method is less than

USD20

, the minimum fee will be

USD20

.
If the settlement in this way is higher than

USD20

, the settlement will be based on the actual calculation result.
2️⃣.
Payment

(total receipt USD = product price USD + service fee USD

). After completing the payment, please provide your correct and complete delivery information.
3️⃣. Pay the logistics fee✈️
When your product arrives at our warehouse, it will be packed and weighed for you, and the shipping fee will be charged to you based on the actual weight.
Example 1: When purchasing multiple products, the total price is higher than RMB 1,000, then divide by 6.5 and then multiply by 20% to calculate the handling fee.
Example 2: The total purchase price is 500 to 600 RMB, then divided by 6.5, and then multiplied by 20%. It is less than 20 US dollars, so it is charged at 20 US dollars.
⚠️Regarding exchange rates💱:
Because when we use RMB to settle and withdraw cash after receiving US dollars, the bank will charge an 8% handling fee. So the US dollar price of the product will be converted at a rate of 6.5.
Email:pkgodsneakers77@gmail.com