PKGoden Jordan 4 Retro Black Cat (2020) CU1110-010
stars, based on
34
reviews
SIZE

Women US5.5=UK3=EUR36=CM22.5
Women US6=UK3.5=EUR36.5=CM23
Women US6.5=UK4=EUR37.5=CM23.5
Women US7=UK4.5=EUR38=CM24
Women US7.5=UK5=EUR38.5=CM24.5
Women US8=UK5.5=EUR39=CM25
Men US7=UK6=EUR40=CM25
Men US7.5=UK6.5=EUR40.5=CM25.5
Men US8=UK7=EUR41=CM26
Men US8.5=UK7.5=EUR42=CM26.5
Men US9=UK8=EUR42.5=CM27
Men US9.5=UK8.5=EUR43=CM27.5
Men US10=UK9=EUR44=CM28
Men US10.5=UK9.5=EUR44.5=CM28.5
Men US11=UK10=EUR45=CM29
Men US12=UK11=EUR46=CM30
Men US13=UK12=EUR47.5=CM31
Contact Us
Description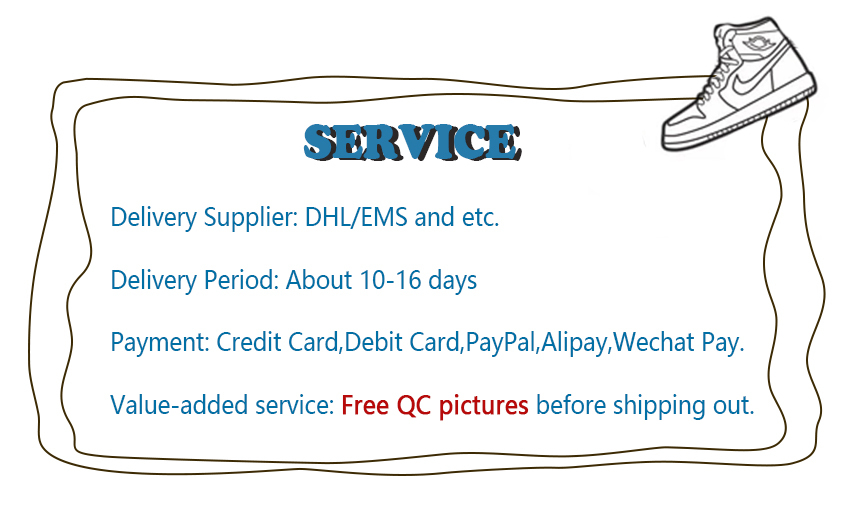 Category introduction

PKGoden Air Jordan 4, as one of the best-selling types of PKGoden shoes on our cheapest sneakers online website, except its cost-effective, more important, since the air Jordan series and the Flight series will complement each other and learn from each other, the Air Jordan 4 has a lighter and faster speed. This spirit of always flying upwards has been deeply integrated with the soul of the AirJordan series.
Product photos details:
Product Name: PKGoden Jordan 4 Retro Black Cat (2020) CU1110-010
STYLE: CU1110-010

COLORWAY: BLACK/BLACK-LIGHT GRAPHITE

RELEASE DATE: 01/22/2020
To view more shoes release in 2020, pls click below words: Release 2020.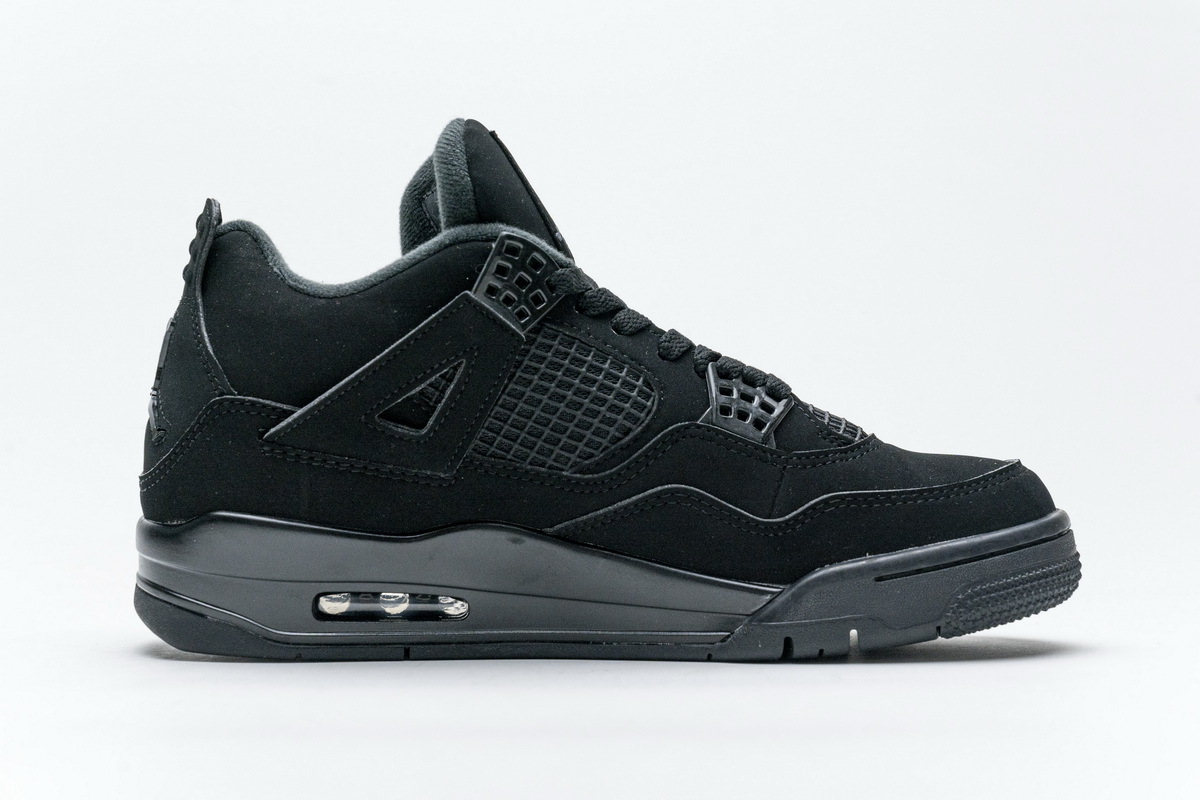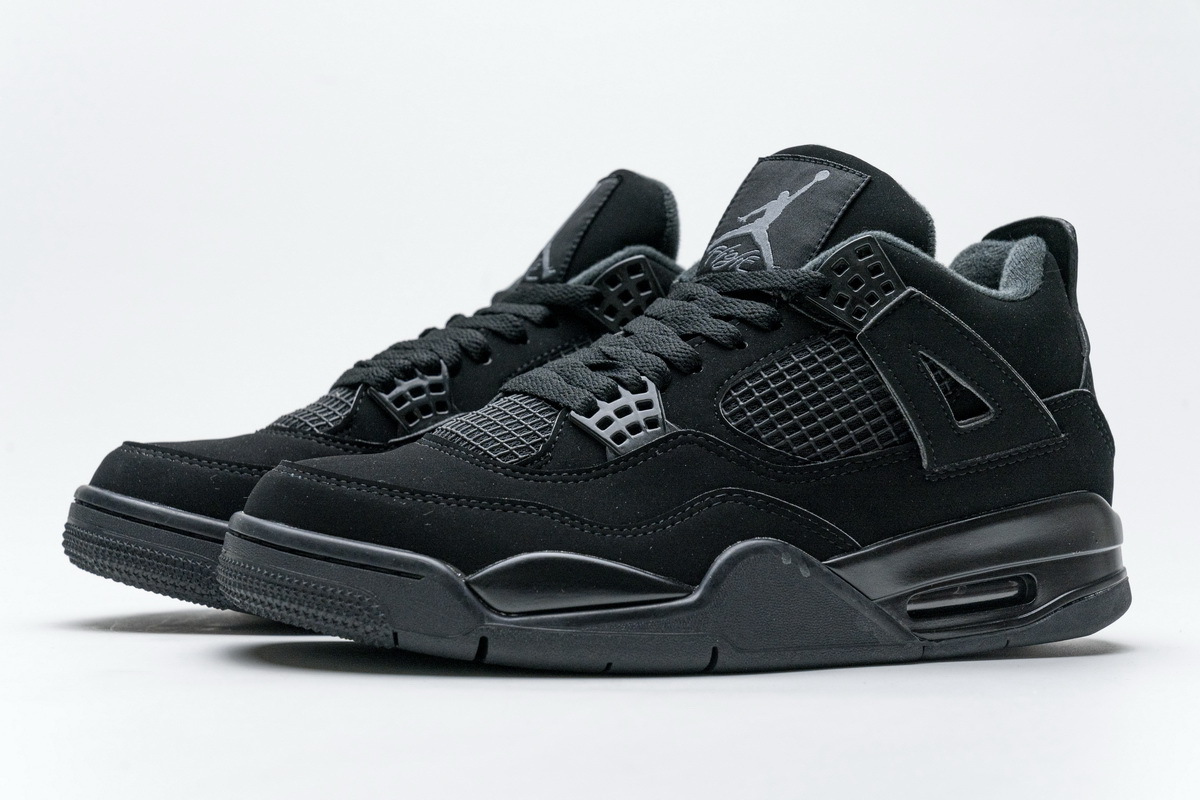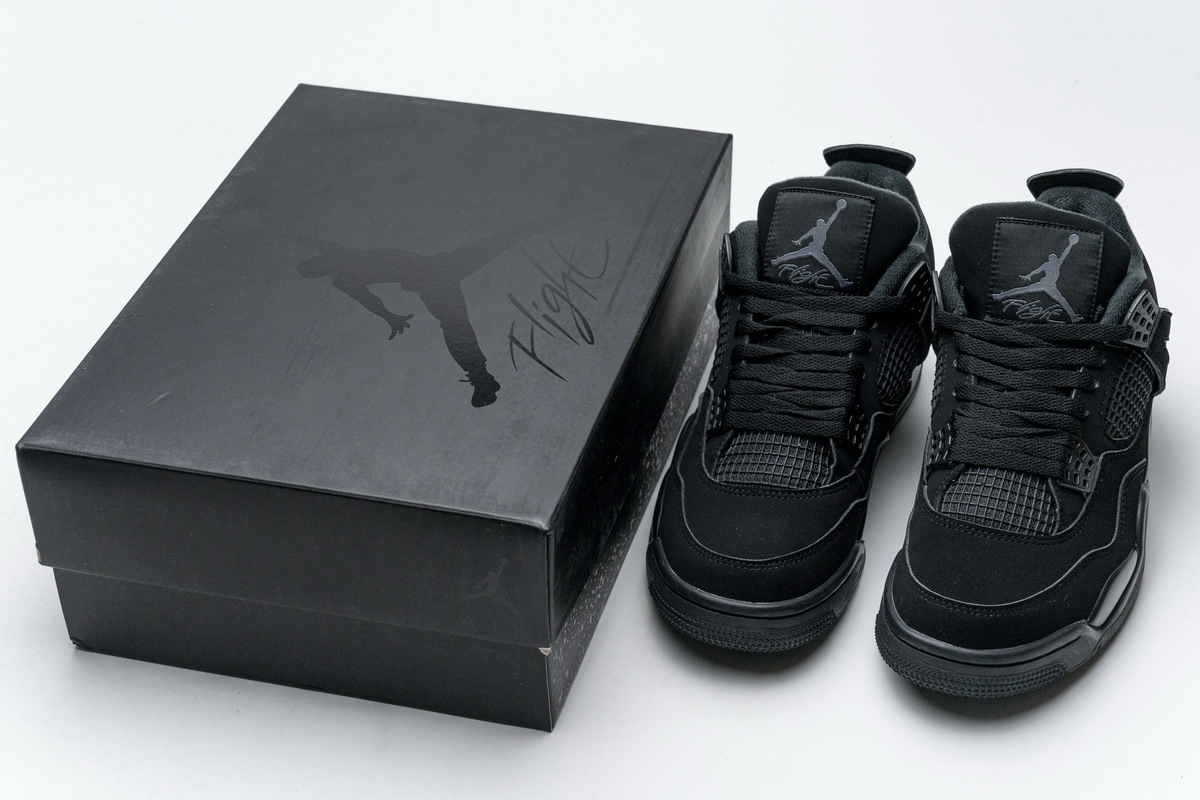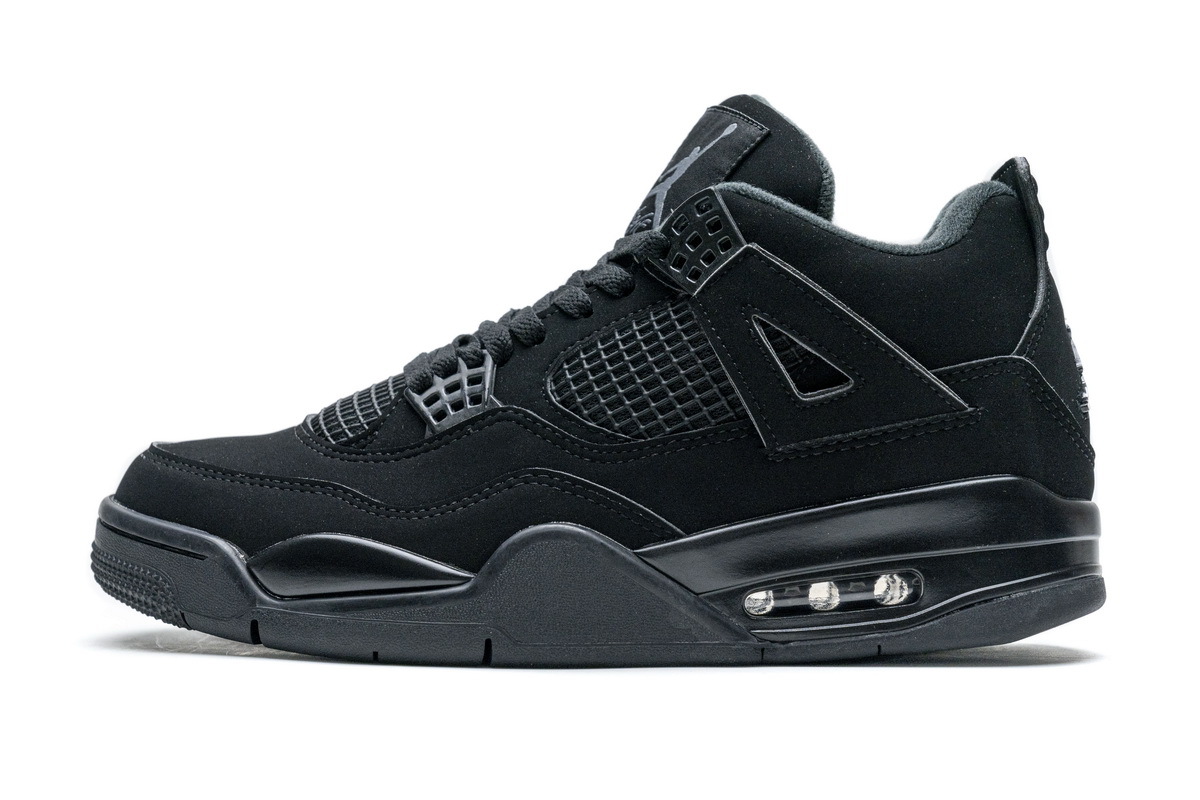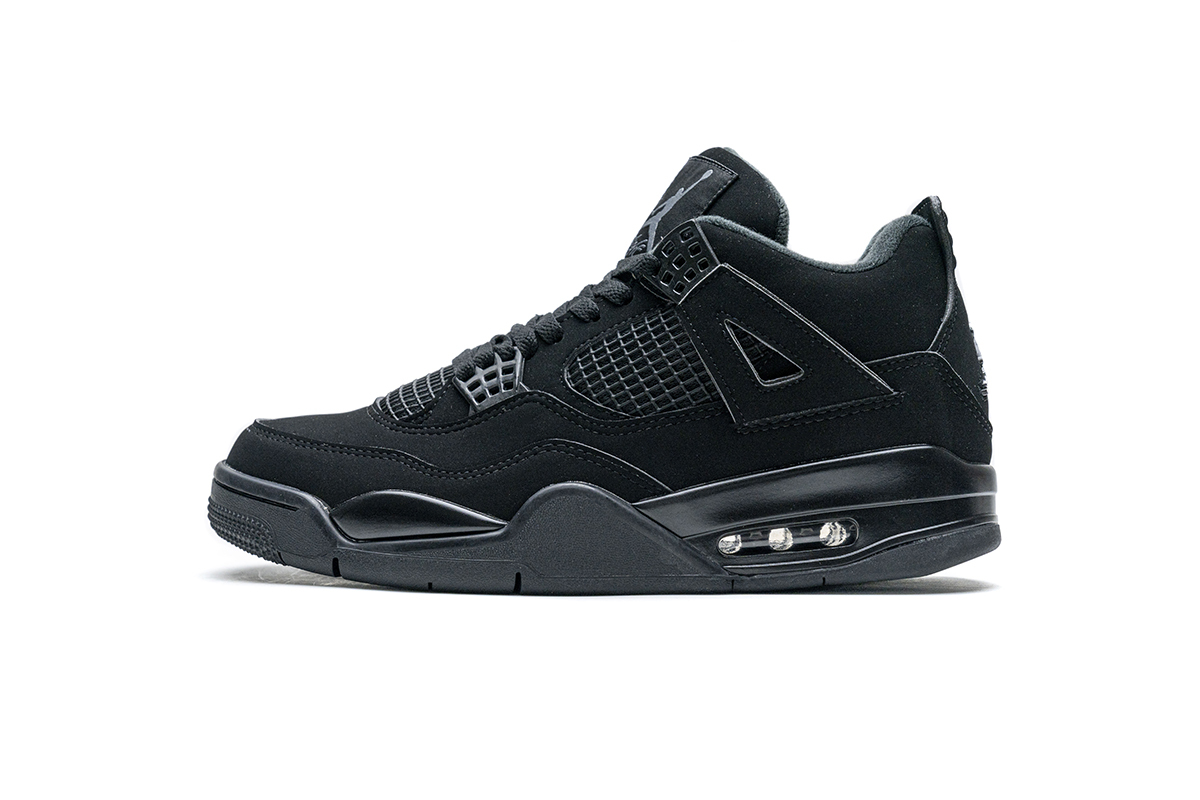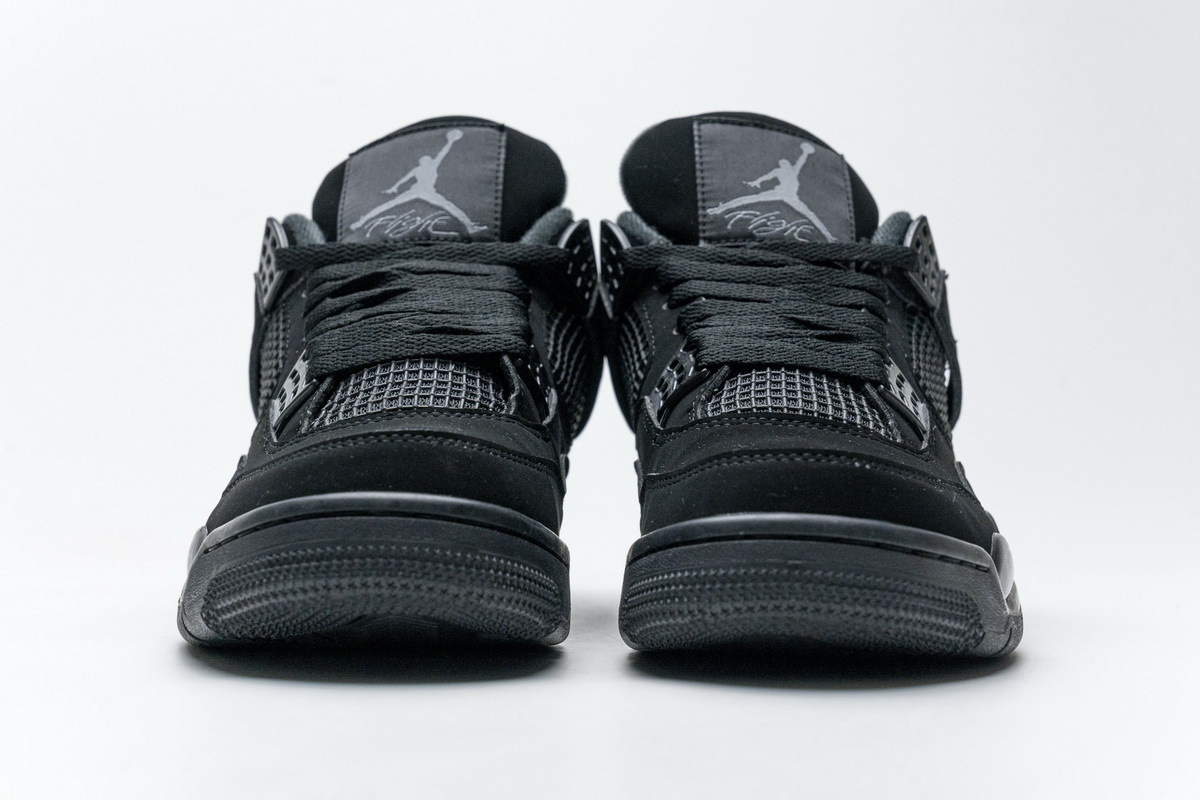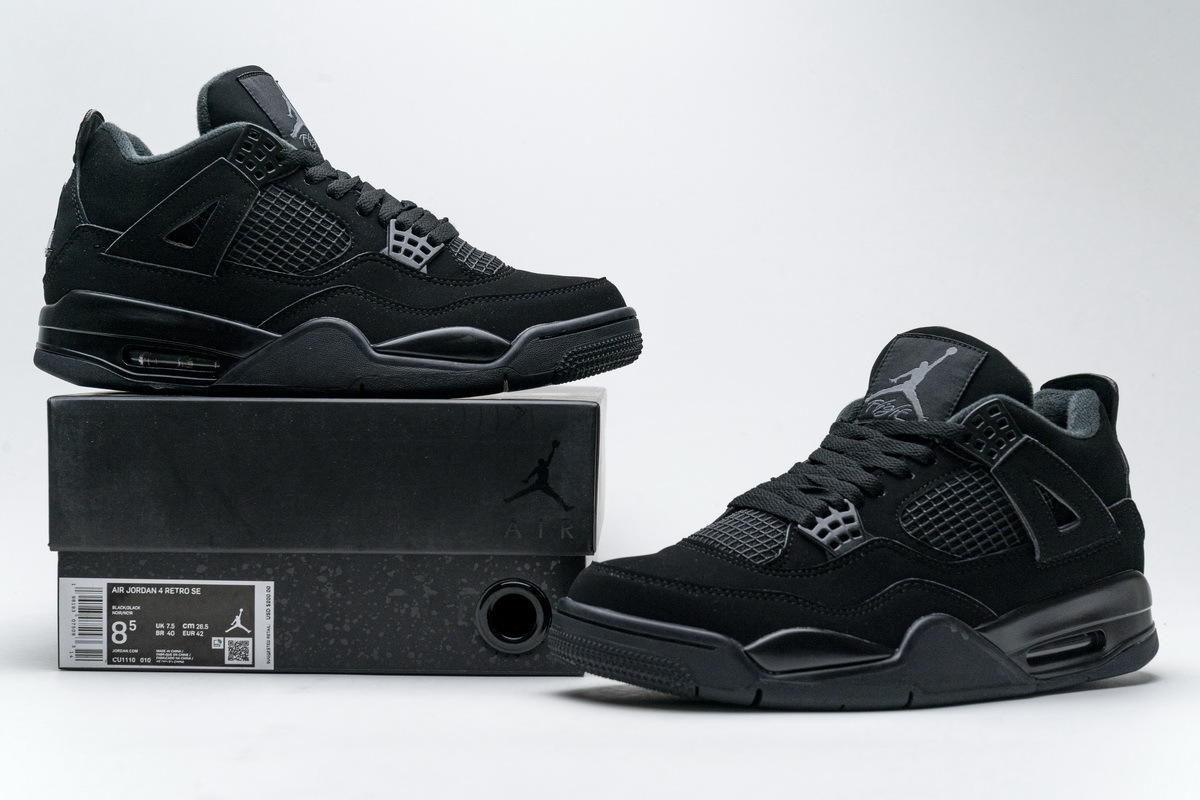 Jordan Brand brings back a mid-2000's classic with the Jordan 4 Black Cat (2020). Originally debuting in 2006, this is the first time the Black Cat colorway has seen a retro. The fourteen year Black Cat drought has officially ended.


Customer Reviews ( 34 )
ByJuana RafaeFriday, 26 May 2023
Very Satisfied everything match the authentic ones no complaints fits true to size
Byavenue17Saturday, 06 May 2023
I apologise, that I can help nothing. I hope, to you here will help.
ByMymySaturday, 22 April 2023
The quality is good but the material is not very good
ByYandel AvilesMonday, 20 February 2023
This is my 4th pair of these (2nd pair in black) I work on my feet all day outside on a gravel lot selling RVs. The black ones look good enough with khakis and polos to replace the dress/ work shoes. Since I switched to these I do not have any foot problems!
By Angel ThomasMonday, 13 February 2023
These shoes are my favorites....they are well made and obviously very nice looking....I bought a pair for myself and my dad and he loves them as well....Had to buy him another pair to wear
ByElijah Wednesday, 08 February 2023
ByJefferson VizarreteaTuesday, 07 February 2023
Good, the express arrived, opened it and I thought it was the same, the quality is no problem, rest assured to buy, personally think the color is beautiful, the shoes are very suitable. And the quality is good, too. No matter the quality, style and fashion sense, this pair of shoes is very good at this price.
By Thanairy HernandezFriday, 30 December 2022
The size is just right, the sole is non-slip, wearing not stuffy feet, very breathable, the shoes have been received, the quality is very comfortable to wear, it is very easy to run, breathable, comfortable: wearing comfortable is genuine, great, good quality, wearing comfortable and cost-effective!
ByVictor ColoradoMonday, 12 December 2022
Overall evaluation: very good, comfortable to wear, the baby is consistent with the description, the selleramp;apos;s service attitude is very good, the quality of the shoes is also very good, support the merchants, shoes not only good appearance and quality is good, will not come out of glue.
ByHannes FrenzThursday, 17 November 2022
I absolutely love these shoes! This is probably my 5th or 6th pair of these shoes, and they are by far the most comfortable sneakers I've ever owned. They wear well for me and definitely feel like you're walking on air.I typically wear a pair for a 18 to 24 months, and when they get a little ratty, I use the old pair for around the house/yard and purchase a new pair for wearing in public.
By Kalen WhiteWednesday, 02 November 2022
This is my husband's go-to shoe for his very physical job. He has purchased year after year and is always happy with the comfort and fit.
By Dylan DaneelsSaturday, 29 October 2022
Itamp;apos;s more comfortable, itamp;apos;s more breathable, and the color is better, itamp;apos;s my favorite type, itamp;apos;s very handsome to wear. The price is right. Good.. The feet feel comfortable, and the shoes are light for walking, there is no quality problem, overall feel good. Quality is ok
By Ralf KoenzenTuesday, 18 October 2022
These were for my husband. He had tried some on in the store . Great fit. Very comfortable shoe. This is his 3rd pair. He loves them. We will buy again when he needs them. Thank you.
ByJabriel SuleimanWednesday, 05 October 2022
The delivery speed of the merchant is very fast, and the service attitude is also very good. When the shoes just arrived, I was a little surprised that the quality of the shoes is good. The details of the shoes are very good, and the feet feel is also very good
ByChahine ferjaniWednesday, 14 September 2022
Yes this is a real review i didnt get paid or forced to do this. The shoes are on incredible they look very real except some flaws but barely can see them. No this is not fake a real review
By LeeAhna MarchandWednesday, 17 August 2022
Was delivered sooner than expected. Very pleased!!! I love
ByKristin KeeleyFriday, 08 July 2022
Always buy their shoes, quality is very good, customer service is very good, like very good, light, breathable, cheap and comfortable. Style style introduction: the style is very beautiful, can be used for running, according to the standard measurement of foot length method, the shoes are good workmanship great
BygaelFriday, 24 June 2022
i don't know if this is real or if the reviews are even real
nah daddy these shits legitttttimityyy
ByAmel SoltaniFriday, 17 June 2022
It looks very good, both from the workmanship and quality are very good, good foot feeling, very soft, daily wear, feel very comfortable, breathable performance is better, not stuffy, not tight, very soft, can also be worn when sports, foot feeling is very close to the fabric material: good air permeability. I have recommended it to my friends
ByAkbar AllahThursday, 19 May 2022
The sole is also soft, feeling good, after opening me very surprised, the baby is better than I imagined, the color is very beautiful and there is no bad taste, the workmanship is exquisite, especially easy to wear, the bottom is particularly soft and does not wear feet, the key is inexpensive ah, the workmanship is great!